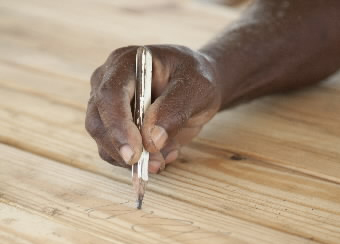 Thank you to those who donate to our ReStore. If you would like to donate you must send pictures of the items that are being donated to restore@windycityhabitat.org.
We are currently unable to pick up donations. We apologize for the inconvenience. Drop-off donations are still welcomed and appreciated.
Donors can arrange to drop off donations Thursday-Saturday, 10am-3pm. You must call or email to arrange an appointment before dropping off items. (restore@windycityhabitat.org or 312-563-0296 x13)

There is a loading dock, as well as free parking, in the rear of the building, accessible off Cermak Road. The entrance for Windy City Habitat is through the glass door to the left of the EnerGym entrance off the loading dock. The ReStore itself is located in the basement of the building. If you are entering from Halsted, dial #24 to be buzzed in.

Appliances - working

Bathtubs

Cabinets - in good condition; must provide picture for review prior to donation

Carpet - must be new and over 100 sq. ft.

Countertops - over 6', no holes

Doors - interior & exterior

Flooring & Tile - 4 box minimum

HVAC - furnaces and air conditioners

Light Fixtures

Mini Blinds - drop-off only, no pickup available

Paint - drop-off only, no pickup available

Small Appliances - working

Stainless Steel Sinks

Toilets, Sinks, & Vanities - in good condition; must provide picture for review prior to donation

Windows - vinyl double-hung only
Automotive Items

Cast Iron Sinks & Tubs

Desks

Entertainment Centers

Exercise Equipment

Garbage Disposals

Lumber

Musical Instruments

Shower Stalls

Storm or Screen Windows

Upholstered Furniture

Vacuum Cleaners