Here are a few frequently asked questions (and answers!) about Habitat for Humanity Chicago.
How does it work?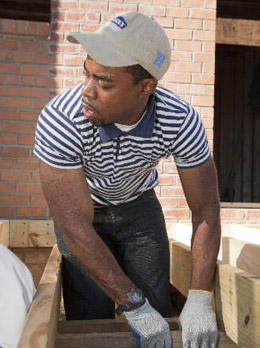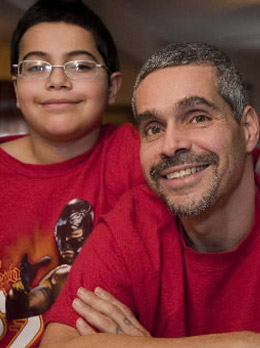 Habitat for Humanity Chicago builds homes in partnership with the selected families, volunteers, and the community at large. Through volunteer labor and donations of money and materials, Habitat for Humanity Chicago builds new homes.
Partner families must currently live in substandard housing,
demonstrate the ability to repay the loan, and
invest a minimum of 350 hours of sweat equity. The homes are sold to low wage earning families, at no profit, with a zero interest mortgage. The homeowners' monthly mortgage payments are reinvested to build more Habitat homes.
What are Habitat affiliates?
Habitat for Humanity's work is accomplished at the community level by affiliates: independent, locally run, non-profit organizations. Each affiliate coordinates all aspects of Habitat home building in its local area--fundraising, building site selection, partner family selection and support, home construction, and mortgage servicing.
All Habitat affiliates are asked to "tithe"-- to give 10 percent of their contributions to fund home-building work in other nations. Tithing provides much-needed funds for international building, and it also gives affiliates the opportunity to demonstrate the spirit of Christian partnership.
Where does Habitat for Humanity operate?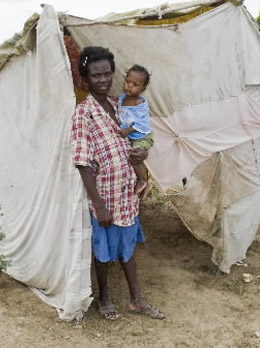 Habitat is a worldwide, grassroots movement. Visit
www.habitat.org
to learn more about where Habitat for Humanity is at work.
Who controls and manages Habitat for Humanity affiliates?
An ecumenical board of directors determines policy and oversees and guides the mission of the Habitat for Humanity Chicago affiliate. Board members are dedicated volunteers who are deeply concerned about the problems of poverty housing. Day-to-day operations are managed by the assigned CEO who is selected by the board of directors.
Why do you ask for a donation when our time is valuable as well?
We agree that volunteering is very important; however, we are a grass-root organization that is responsible for raising all of our funds. Many people believe that all of our materials are donated and that we receive our funding through Habitat for Humanity International and the government. In fact, the majority of our funding comes from the generosity of individuals, companies, and the faith community. Therefore, we ask all volunteers to become financial supporters of our mission.